Custom OLED Display: AMOLED and PMOLED
OLED (Organic Light-Emitting Diode) technology is the future of displays.
OLEDs are perfect for use in displays. They offer superior image quality, wide viewing angles, fast response times, and energy efficiency.
They produce their own light and only light up the pixels needed. This is beneficial to contrast ratios of over 1 million to 1.
We provide custom OLED display solutions in sizes, shapes, resolutions, and other more options to meet your requirements.
Our OLED displays offer an excellent user experience with many great features.
Advantages of OLED displays
The main advantages of OLED displays are:
Better contrast and black levels for high dynamic range (HDR) content
P3 wide color gamut for realistic and vibrant images
Faster response times of less than 1ms reducing motion blur
Save power as they do not require a backlight
Curved, bent, and twisted flexible form factors enabling new display designs
With our custom OLED display service, you can get exactly your desired displays. Some of the options you can customize include: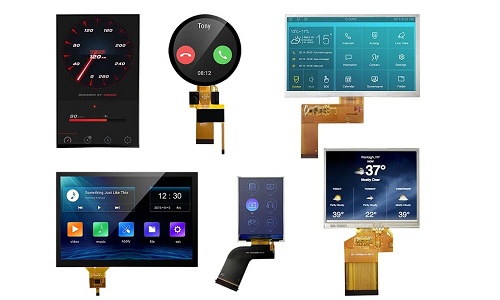 You can choose micro, mini, and small sizes of Mono PMOLED or AMOLED displays. We can make displays in non-standard sizes and shapes like rounds, squares, hexagons, rectangles, circulars, etc.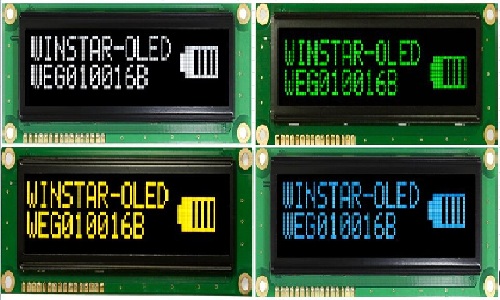 For monochrome OLEDs, you can select white, blue, red, yellow, green text on black background. Some options even provide true black levels for an infinity contrast ratio.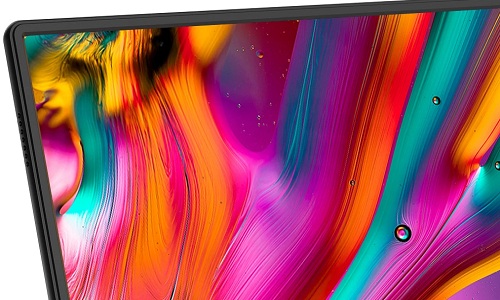 For AMOLEDs, choose the best resolution for your needs, from HD to 8K. Ultra-high-resolution displays show images and videos that are both natural and immersive.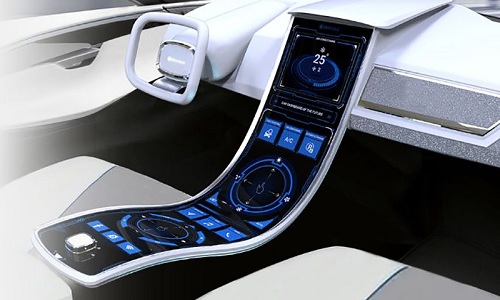 OLED Displays can be curved and rolled up to save space. This is useful for some special applications like smartphones and car displays.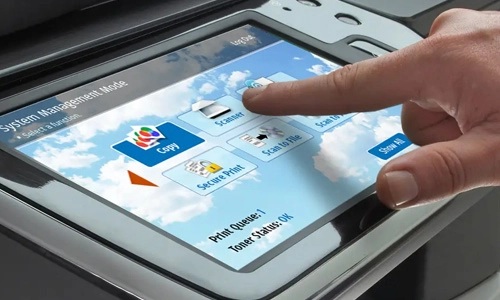 With an additional touch panel (typically PCAP), you can use it with interactive apps. We can provide options like in-cell, on-cell touch, or multi-touch screens.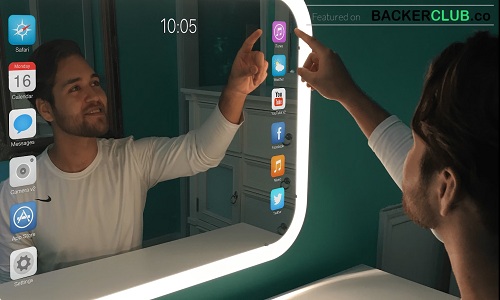 Add a reflective layer to make a mirror or an interactive digital signage board. View content during the day and use it as a display at night. This is a good design for digital signage screens or smart mirrors.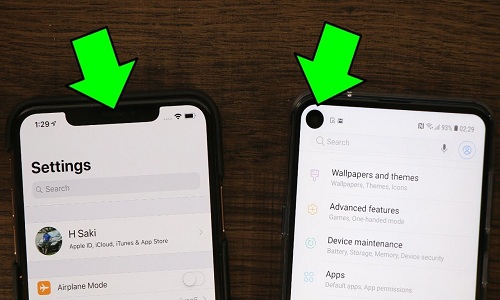 Make an OLED screen with a pinhole camera and an in-display fingerprint sensor for a seamless all-screen front.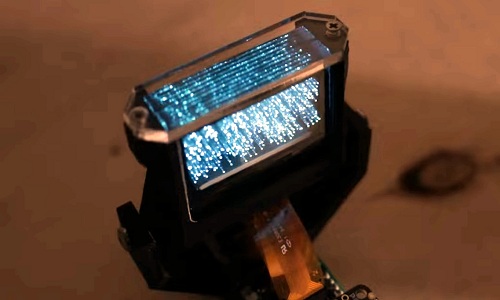 Some new OLED technologies can produce stereoscopic 3D effects or even holographic 3D imagery when combined with parallax barriers or light field technology.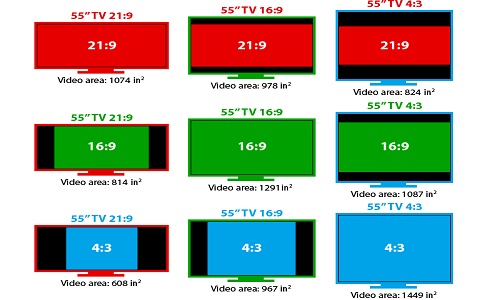 You can customize an AMOLED with common aspect ratios like 16:9, 21:9 ultra-wide, 4:3, 1:1, etc.
Screen protectors protect screens from damage caused by dust, liquid, drops, and other things. Most of the time, you can choose between plastic and glass. Plastic is soft and can be bent, but glass is hard and clear.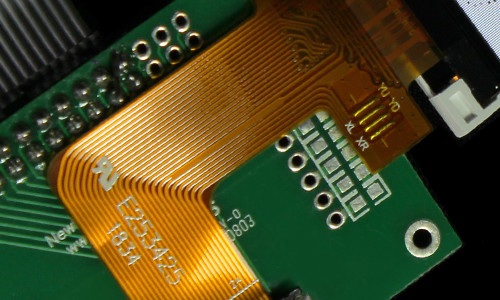 Flexible Printed Circuit (FPC) cables are thin, flexible, and not too heavy. This is great for things like mobile phones, tablets, and smartwatches that are small and portable. Workers can bend, twist, and shape it to fit into tight space products.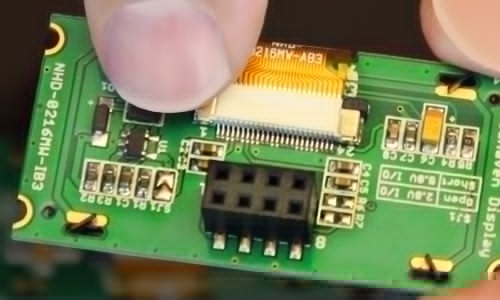 We can customize the Printed Circuit Board (PCB) of the OLED display modules to fit embedded LCD screens. You can determine the size, shape, layout, number of layers, connecter pinouts, and more. You might also need this service for projects with Arduino or Raspberry Pi.
Custom OLED Display Manufacturer
As an OLED display manufacturer, our experts have much experience, so we know how to use OLED technology for different applications. Our custom OLED display service uses this knowledge to create solutions for your needs and goals. We would be happy to see your unique ideas for some creative uses.
Tell us what you are most interested in. We can help you figure out whether it possible and suggest solutions that fit your needs and budget.
Contact us today for a free consultation on fantastical custom OLED displays!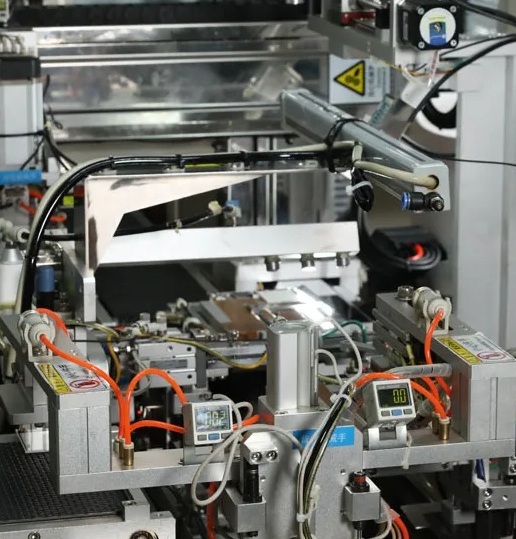 How to Customize an OLED Display
Here are the typical steps in the manufacturing process:
Our experts will talk to you about your idea and requirement to determine what the best OLED display solution is. We talk about ideas, needs, and possibilities.
The first step is important. Tell us the project type:
a drop-in replacement,
an existing project,
or a new design only with an idea.
That can help us work together on the next step.
Furthermore, if you give us detailed drawings, sketches, or other instructions, we will finish this work more quickly. CAD models or technical drawings are OK.
Step 2: Design and engineering
Our engineers will make prototypes and technical specifications to make your concepts come true.
It's easy to make changes based on your feedback.
We use our factory's most up-to-date equipment and processes to produce customized OLED displays.
All products undergo strict quality checks to ensure they meet the standards.
Step 4: Testing and Shipping
Our workers will test products to make sure they have the right features and specs. Then the final OLED displays are packaged and sent to you in 2–5 business days.
Go2Display follows this process to create OLED displays for your requirements. 
Most frequent questions and answers
Contact us today to learn more about creating a custom OLED display for your needs.