This 1.54-inch E-Ink Display is a 3 colors display module with Resolution (200×200) / SPI Interface / SSD1681 Driver IC / FPC Cable connector / COG Package.
The high quality, low price product is always our long-term goal.
Technical Details
Download Product References Below
Product Datasheet: GFE200200-1.54CNR
Driver Datasheet: SSD1681
| | |
| --- | --- |
| Model / Series Name | GFE200200-1.54CNR |
| Diagonal Dimension (Inches) | 1.54 |
| Resolution | 200×200 Pixels, 100 PPI |
| Module Size WxHxD (mm) | 31.80 x 37.32 x 0.98 |
| Screen Viewing Area WxH (mm) | 28.40x 32.37 |
| Active Area WxH (mm) | 27.512 x 27.512 |
| Dot Size (mm) | 0.50 x 0.50 |
| Display Color | 3 Colors: Black, White, Red |
| Viewing Angle | All Free |
| Display Mode | E-ink Reflective Mode |
| IC | SSD1681 |
| Interface Type | SPI Interface |
| Touch Panel | no |
| Power Supply Voltage | 3.3V |
| Operating Temperature | -20 ~ 70 °C |
| Storage Temperature | -30 ~ 80 °C |
Drawings and Pinouts Datasheet


Details about this 1.54 inch E-Ink Display
This 1.54-inch e-ink display is a mini three colors (black, white, and red) screen perfect for low-power and readable applications.
Thanks to the e-ink technology, its screen is easy to read with high contrast, just like reading on paper, so it doesn't strain your eyes. It can provide deep blacks and bright reflective white.
That is why it has such a high contrast ratio and a wide viewing angle. So we can see content clearly, even in bright lighting or outside. And read the display easily from any direction.
Furthermore, it has a high resolution (200*200) for showing detailed text and images.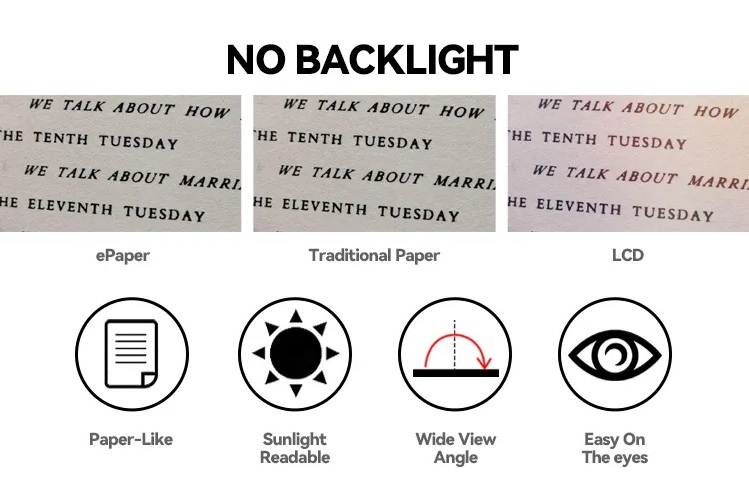 E-ink is a bistable display technology. So, this display can hold images without power. That is why it can always be on and use little power to control and refresh content.
Then the battery can last an extremely long time. Meanwhile, some pixels can last more than 10 years, giving them quality and value.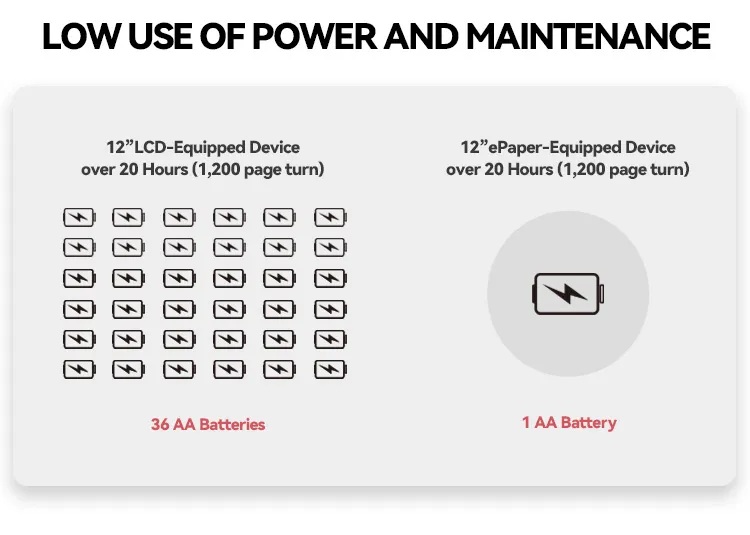 With an SPI interface, a 3.3V logic power requirement, and an operating temperature from -20 to 70°C, this 1.54-inch e-ink display is ideal for embedded projects.
It is easy to read, flexible, cheap, and long-lasting. That makes it the best screen choice for e-readers, instruments, cards, signages, etc.
In short, the 1.54-inch e-ink display has many great features, making it a great choice for innovative and environmentally friendly display solutions.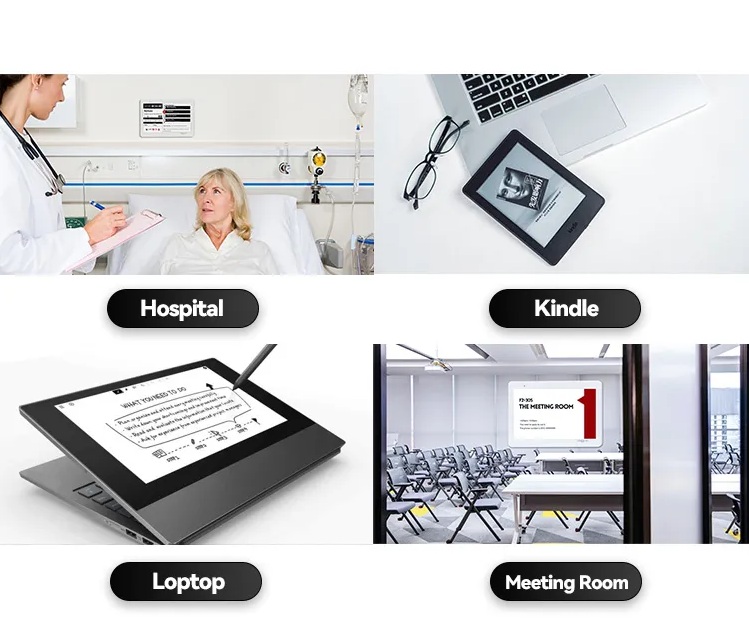 Custom E-Ink Display
Please let me know if you need more information or have more questions.
We can also provide custom E-Ink display service.
Contact us at [email protected] who is always willing to work with you.