This 2.13-inch E-Ink Display is a three-color E-Paper module with Resolution (250 × 122) / SPI Interface / SSD1675 Driver IC / FPC Cable connector / COG Package.
The high quality, low price product is always our long-term goal.
Technical Details
Download Product References Below
Product Datasheet: GFE250122-2.13CNR
Driver Datasheet: SSD1675
| | |
| --- | --- |
| Model / Series Name | GFE250122-2.13CNR |
| Diagonal Dimension (Inches) | 2.13 |
| Resolution | 250 × 122 Pixels |
| Module Size WxHxD (mm) | 29.20 x 59.20 x 1.05 |
| Screen Viewing Area WxH (mm) | 24.70 x 49.55 |
| Active Area WxH (mm) | 23.70 x 48.55 |
| Dot Size (mm) | 0.50 x 0.50 |
| Display Color | 3 Colors: Black, White, Red |
| Viewing Angle | All Free |
| Display Mode | E-ink Reflective Mode |
| IC | SSD1675 |
| Interface Type | SPI Interface |
| Touch Panel | no |
| Power Supply Voltage | 3.3V |
| Operating Temperature | -20 ~ 70 °C |
| Storage Temperature | -30 ~ 80 °C |
Drawings and Pinouts Datasheet
Details about this 2.13 inch E-Ink Display
This 2.13-inch e-ink display is a 3-color, rectangle screen ideal for low-power and ease-to-read devices.
E-paper technology offers a high contrast and viewing angle, as it can produce darker blacks and brighter whites.
Users can read the information just like reading on paper. Plus, it does not cause eye strain.
It uses reflective light instead of using a backlight source. Thus, you can see the screen clearly, even outdoors or in sunlight.
Moreover, it features a resolution (255×122), making it display detailed text and images simultaneously.
The red color can highlight the important text. That is useful for signage displays.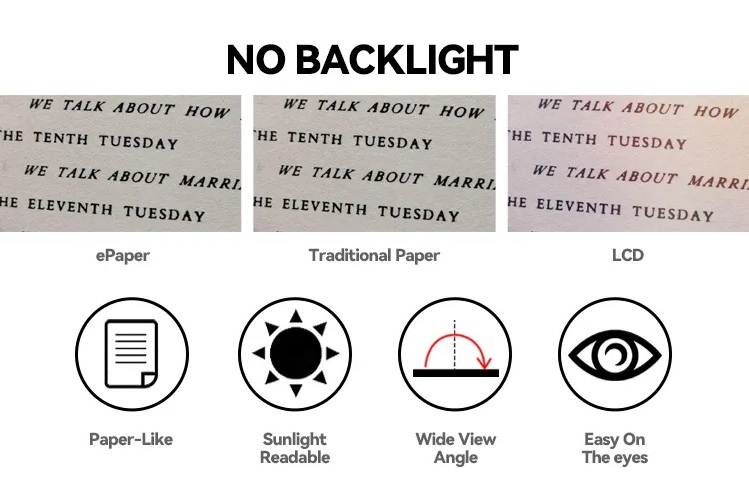 E-ink technology makes the display bi-stable. It can keep the information on the screen without any power. Furthermore, it only requires only a little power to refresh the content.
That means the application can use a battery for a long time. So, both the screen and battery will have a longer lifetime.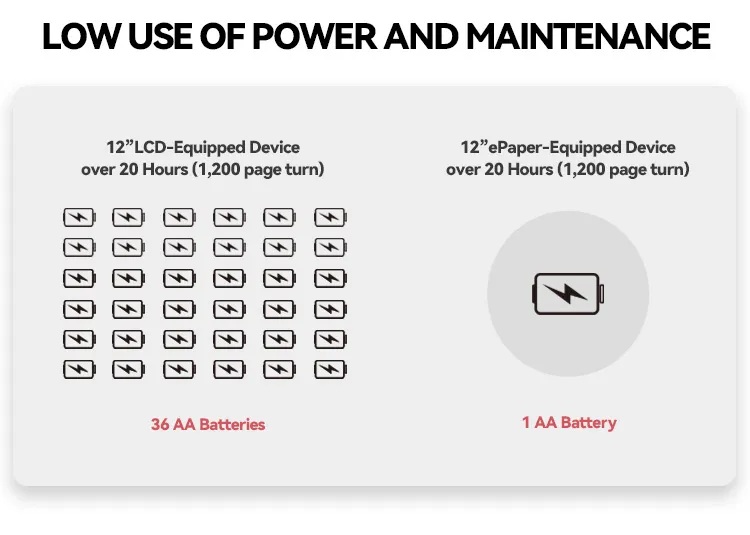 Suppose your application is an e-reader, instrument, signage or any other device requiring displaying static images and a few refreshing.
This 1.54-inch e-ink display is perfect. Meanwhile, it has an SPI interface, 3.3V logic power need, and a -20 to 70°C operational temperature range.
These are all good things for embedded systems.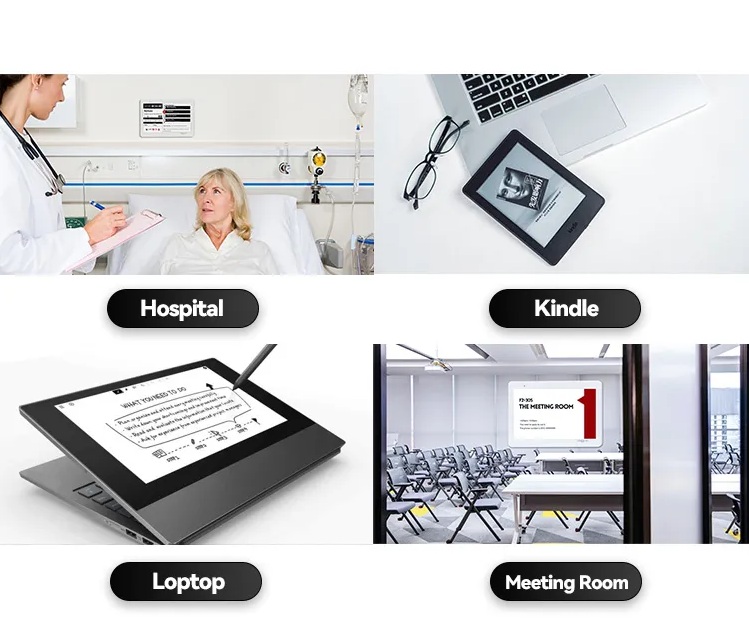 Custom E-Ink Display
In conclusion, the 2.13 inch e-ink display has many advantages, making it an excellent option for innovative and cost-effective display solutions.
Don't hesitate to contact me ([email protected] ) with additional information or other queries.
We also offer customized E-ink display services.